Exploring Samsung A71 Screenshot Techniques
When it comes to taking screenshots on your Samsung A71, there's more than meets the eye. This guide will walk you through the most effective methods, from the classic button combinations to innovative shortcuts.
Traditional Methods for Screenshotting
When it comes to Samsung A71 Screenshot, the classics never go out of style. These traditional methods rely on the trusty combination of hardware buttons and straightforward gestures, making them essential techniques every Samsung user should master.
Using Hardware Buttons
The good ol' hardware button combination is a universal way to take a screenshot on most smartphones, including the Samsung A71. This method is as straightforward as it gets:
Locate the Buttons: Identify the Volume Down button and the Power button on your Samsung A71.
Frame Your Shot: Navigate to the screen you want to capture and ensure everything you want in the screenshot is visible.
Press the Combo: Simultaneously press and hold the Volume Down button and the Power button. Hold them for a moment, and you'll see the screen flash or hear a shutter sound, indicating that the screenshot has been taken.
Check the Gallery: To access your freshly captured screenshot, navigate to the Screenshots album within the Gallery app.
Palm Swipe to Capture
For those who prefer a touch of finesse over button mashing, Samsung offers the palm swipe gesture method. It's as intuitive as it sounds:
Enable Palm Swipe: Go to Settings on your Samsung A71.
Advanced Features: Scroll down and select Advanced Features.
Motions and Gestures: Tap Motions and Gestures.
Palm Swipe to Capture: Find and enable Palm Swipe to Capture.
Advanced Screenshot Techniques
Congratulations, you've already mastered the basics of Samsung A71 Screenshot! Now, let's dive into the exciting realm of advanced techniques that will elevate your screenshot game to new heights.
Scrolling Screenshots Made Easy
Sometimes, the content you want to capture extends beyond what fits on a single screen. That's where the scrolling screenshot feature comes to the rescue. Whether it's a lengthy article, a chat conversation, or a funny Twitter thread, you can capture it all in one seamless image.
How to Capture Scrolling Screenshots:
Take an initial screenshot using the hardware buttons or palm swipe method.
A toolbar will appear at the bottom of the screen, presenting options like "Scroll capture" or "Capture more." Tap on the appropriate option.
Your Samsung A71 will automatically scroll down, capturing the content as it goes.
When you've captured everything you need, tap the screen or press the volume down button to stop the scrolling.
This feature is a game-changer when you want to save entire webpages, social media threads, or those lengthy WhatsApp conversations without any hassle.
Assistant Menu Screenshot
Are you someone who values quick access and convenience? The Assistant Menu's screenshot feature is here to cater to your needs. It's like having a screenshot button that floats on your screen at all times.
Enabling the Assistant Menu:
Open your Settings app.
Scroll down and select Accessibility.
Tap on Interaction and dexterity.
Choose Assistant Menu and turn it on.
Taking Screenshots with the Assistant Menu:
Navigate to the screen you want to capture.
Tap the floating Assistant Menu icon.
Select the Screenshot option from the menu.
Depending on your preferences, you might also have options like "Smart Select" for capturing specific shapes or "Scroll capture" for extended content.
No matter what you're doing on your device, the Assistant Menu ensures you're always just a tap away from capturing your screen.
Customizing Your Screenshots
Capturing screenshots is just the beginning of your journey. What if you could take those screenshots and turn them into powerful tools for communication, creativity, and organization? Well, with the Samsung A71 Screenshot's built-in editing and customization options, you absolutely can.
Making Your Screenshots Shine
Once you've taken a screenshot, whether it's a hilarious meme, an important piece of information, or a beautiful moment, you have the power to make it stand out even more. The Samsung A71 provides a range of editing tools that let you personalize your screenshots to your heart's content.
How to Edit Your Screenshots:
Capture and Locate: Take a screenshot using your preferred method. You'll see a notification that the screenshot has been saved.
Access the Edit Menu: Swipe down the notification shade and tap on the screenshot notification. Alternatively, open the Screenshots album in the Gallery app and select the screenshot you want to edit.
Unleash Your Creativity: Once you're viewing the screenshot, look for the Edit option and tap on it. This opens up a world of possibilities.
Crop with Precision: If there's a specific area of the screenshot you want to focus on, use the cropping tool to trim away the excess.
Add Text and Drawings: Have a funny caption to add? Or maybe you want to circle something important? The text and drawing tools let you express yourself right on the screenshot.
Highlight with Colors: Use the color palette to draw attention to certain elements. Whether it's arrows, circles, or freehand doodles, a splash of color can make your screenshot pop.
Undo and Redo: Oops, made a mistake? Don't worry – the editing tools have an undo and redo button to help you perfect your creation.
Save Your Changes: Once you're satisfied with your edits, hit the Save button. Your edited screenshot will be saved as a separate file, so you'll always have the original as well.
Annotate, Explain, Share
Editing isn't just about adding a personal touch; it's about making your screenshots more informative and engaging. Here's how these customization options can come in handy:
Educational Purposes: If you're sharing a tutorial or instructions, you can use the drawing tool to illustrate each step, ensuring your audience understands clearly.
Highlighting Details: Have a specific part of a webpage or image you want to point out? Draw an arrow or circle around it.
Visual Memos: Add text to remind yourself why you took the screenshot or to jot down ideas that sparked at that moment.
Expressing Humor: Sometimes a witty caption or a funny doodle can turn a simple screenshot into a meme-worthy masterpiece.
Screenshot Shortcuts and Tricks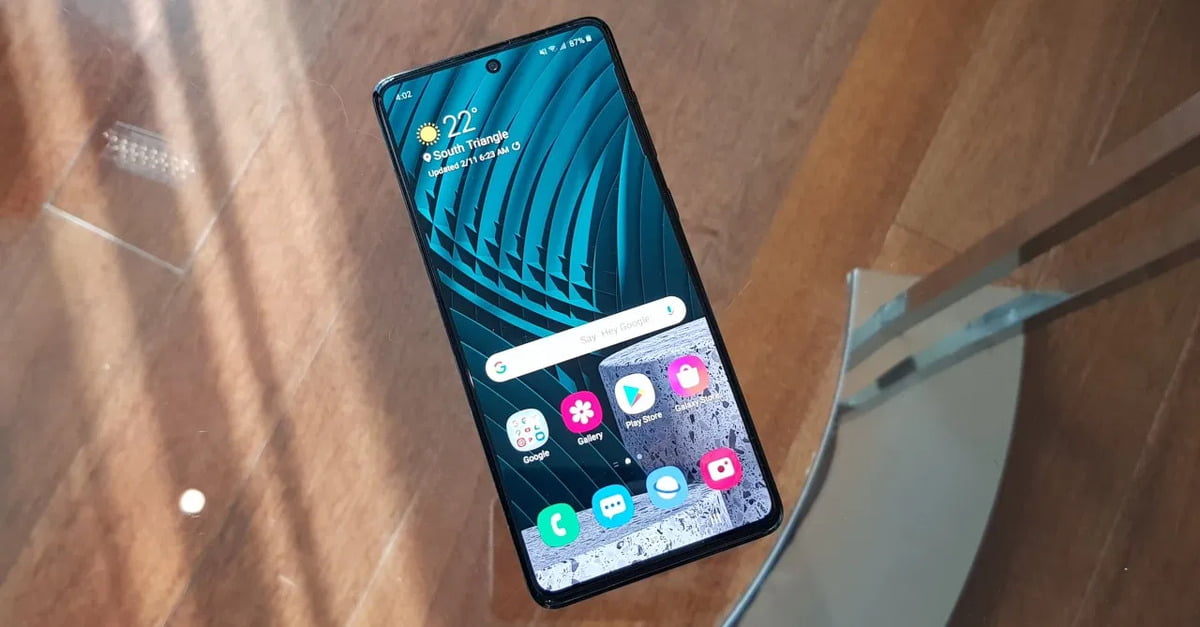 You've already nailed the basics of Samsung A71 Screenshot, and you've explored the wonders of advanced techniques. But hold on, because we're not done yet! Get ready to uncover some fantastic shortcuts and tricks that will make capturing screenshots even more effortless and enjoyable.
Using Bixby Voice
Imagine having a personal assistant that can take screenshots for you, no buttons required. Well, that's exactly what Bixby Voice offers – a hands-free way to capture your screen.
Activating Bixby Voice:
Press the dedicated Bixby button or say, "Hi, Bixby" to wake up your virtual assistant.
Once Bixby is listening, simply say, "Take a screenshot."
Bixby will instantly obey your command and capture the current screen, whether you're in an app, browsing the web, or checking your messages. It's like having a magical screenshot genie at your service!
Quick Settings Tile
Time is precious, and the Quick Settings tile method ensures you can snap a screenshot in the blink of an eye. It's like having a dedicated screenshot button right in your notification shade.
Adding the Screenshot Tile:
Swipe down from the top of your screen to open the notification shade.
Swipe again to access the full Quick Settings panel.
Tap the Edit option, usually represented by a pencil icon.
Look for the Screenshot tile among the available options and drag it into your active tiles.
FAQ – Samsung A71 Screenshot
1. Can I capture a screenshot while watching videos?
Yes, you can capture screenshots even while watching videos on your Samsung A71. Just use the hardware button combination or other applicable methods.
2. Are scrolling screenshots available on all apps?
Scrolling screenshots work on most apps that allow vertical scrolling, such as web browsers, chat apps, and social media platforms.
3. How do I access the screenshots I've taken?
You can find your screenshots in the "Screenshots" folder within the "Gallery" app on your Samsung A71.
4. Can I edit the screenshots after taking them?
Absolutely! You can edit your screenshots using the built-in editor. Crop, annotate, and add text to make your screenshots more informative.
5. Does Samsung A71 offer a built-in screen recorder?
Yes, Samsung A71 comes with a built-in screen recorder that allows you to capture videos of your screen activities.
6. How do I share screenshots immediately after taking them?
After taking a screenshot, you can tap the "Share" button in the screenshot preview to quickly share it with friends and family.
7. Can I take screenshots using gestures if I have a screen protector?
Yes, you can still use gestures like palm swipe to capture screenshots even if you have a screen protector on your Samsung A71.
8. Are there third-party apps for taking screenshots?
While the built-in methods are usually sufficient, you can explore third-party screenshot apps on the Google Play Store for more advanced features.
9. How do I take screenshots in secure apps?
Some secure apps might restrict screenshotting for privacy reasons. In such cases, you might not be able to capture screenshots.
10. Can I assign different screenshot methods to different gestures?
Yes, you can customize the screenshot settings to assign specific methods to gestures of your choice through the Assistant Menu.
Conclusion
Capturing Samsung A71 Screenshot has never been easier. Whether you prefer classic button combinations or advanced gestures, you're now equipped with the knowledge to take screenshots like a pro. Experiment with these techniques and find the ones that suit your style best.